My name is Nick Johnson. I'm an independent reporter from Los Angeles who became interested in the topic of "Corruption" in government and business.  I am fed up!  There are people who abuse power, whether it is entrusted to them as public servants, or through private means.   Classic examples include bribery, clientelism, and embezzlement.  Other, often more subtle and sometimes even legal examples of corruption include lobbying and patronage.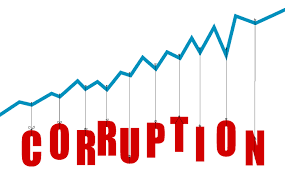 The problem is worldwide and seemingly on the rise.  Everyday there are more news stories on corruption about individuals, profit and non profit corporations, institutions and governments being caught it this nasty web of corruption.
For instance we have all heard about "Crooked Hillary" or the "Clinton Foundation" or Hollywood/Vatican pedophile rings, or DNC voter fraud and Central American money laundering in Panama.  This list is endless and worldwide.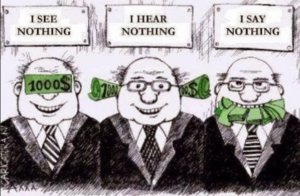 I went to Costa Rica a few years ago and loved the country and its people.  I was thinking of retirement life there.  It's a beautiful place with lush tropical rain forests, fantastic beach coastlines on both sides of the country, majestic mountains,  volcanoes, hot springs, abounding in nature, wildlife and perfect weather.  It is touted as a great place to live and retire in, and as being safe, friendly and secure for foreign investment and retirees--the most stable democratic country in Central America.
I soon learned some disturbing things about Costa Rica like many instances of property theft by attorneys and government officials, people that had committed grave crimes never being prosecuted, squatters stealing land.  There is a "Shark Finning Industry Mafia" there.  People have been killed there like foreign land owners, and tourists, and the attackers--the prime suspects released without punishment or never even looked for.  There are stories of Human Rights violations by the government on issues of free enterprise and due process.  Innocent people are thrown into jail there with no charges or evidence against them.  Many languish and suffer in those jails until money is paid or until they die there.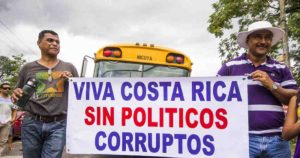 I was pretty appalled by all of it.  I had learned that this country that claims to be a welcoming place of "Pura Vida' friendliness and democracy could actually be instead, "Pure Hell" for many people.
My latest investigation in Costa Rica is about the Las Olas Beach Community project in Esterillos Oeste, Puntarenas Province, on the countriy's Central Pacific coast.  I met some of the project's developers, owners and managerand became interested in the case. and the implication of Governmental corruption, in January of 2015.
My interest was peaked upon learning about an assassination attempt on the life of the Las Olas Investor, Mr. David Aven. There were claims that the Las Olas project was shut down because the US Investors refused to pay a bribe. Direct evidence presented at the hearing by Mr. Aven, and others, indicated a Rogue Criminal prosecutor, by the name of Luis Martinez, started an ill-founded criminal investigation against the developer's representative, Mr. Aven, and the project Sales and Marketing Director and Site Manager Jovan Damjanac for violating wetlands and forestry laws.January of 2015.
It was ill-founded because the developer had received all the legal permits, including the SETENA Environmental Resolution that stated there were no wetlands. That Resolution required, by law, all public and private persons must comply with SETENA Resolutions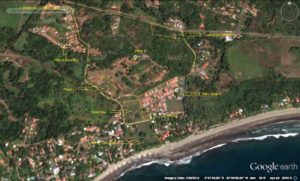 findings.  Further, all construction permits were issued and many reports by MIANE and SETENA, all saying there were no wetlands.  Evidence showed that Mr. Martinez ignored Costa Rica Law in refusing to comply with a number of SETENA resolutions.
Mr. Aven clearly stated at the hearing, that the problem was that none of the Government Functionaries including Mr. Martinez, MINAE, TAA the MUNCIPALITY and Costa Rica Judges, followed their own law.
According to Mr. David Aven, Mr. Martinez went rogue when he ignored objective evidence from INTA, a top Wetland authority, telling Mr. Aven he didn't believe the INTA report. He then doubled down on his flagrant disregard of Costa Rica Law, by filing false criminal charges against Mr. Aven and Mr. Damjanac for violating wetlands and forestry laws.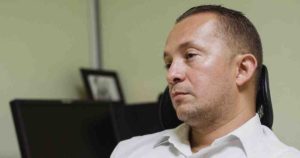 This was done with no proof of a crime or proof of intent to commit a crime.  Mr. Martinez then tripled down in his "rogue-ness", by referring Mr. Aven to INTERPOL, knowing the crime alleged against Mr. Aven did not meet INTERPOL'S referral guidelines.
I state the above having read all submission documents, documentary evidence, and watching all six days of hearing videos that are posted on YouTube. I have personally interviewed a number of people involved in this case. The total time I spent taking a deep dive into the facts and evidence in this case was in excess of 300 hours. Based on that deep dive, it's my conclusion that there was Government corruption and an abuse of the legal justice system. In disregarding the law, Mr. Martinez and other Government employees, were successful in the destruction of a multi-million-dollar resort project that could have been an economic boom for the people living in the area of the project. According to Mr. Aven testimony Mr. Martinez was directly responsible since he failed to competently carry out his duties as a Costa Rica Criminal prosecutor.
Criminal prosecutors have great power, which they're supposed to use fairly and legally. They have the power the power to arrest you, throw you in prison, without any proof you committed a crime, and hold you there up to a year, while they try to find evidence against you.  Fortunately, that didn't happen to Mr. Aven or Mr. Damjanac, but it has happened to many others.  One being Pat Hundley, as US Citizen who owns Day Star Properties in Jaco Beach, which is 10 minutes from the Las Olas Project.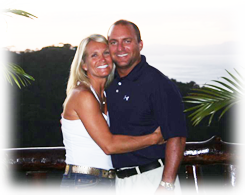 Mr. Hundley was thrown into jail under false charges under Costa Rica's "preventative detention" law. He was held in prison for nine months, while Costa Rica tried to find evidence of a crime. He was only released after paying over 1 million dollars, without admitting any wrong doing. Does that have a ring of Corruption? Does that have a ring of fair play? Does that have the ring or truth? We report, You Decide.
In Costa Rica, 18% of the prison population is made up of people being held under "preventive detention".  The Human Rights Court has petitioned the Costa Rica Government to end this primitive and abusive practice of throwing people in jail without charging them with a crime and with no proof. Click on this link to read article, "Human Rights Commission Calls on Costa Rica to End Excessive Use of Preventive Detention".
DISCLOSURE STATEMENT BY NICK JOHNSON: The Corruption Report is to make people aware of great damage caused by corruption, both Government and NON-Government.  I have nothing to do with the Las Olas Project and have no personal interest in the outcome of this case. My only interest is in the truth and to report the the truth about corruption where I find it.  I am dedicated to revealing the truth on my website, FaceBook page and YouTube Channel. My intent is to shine the light on corruption where I can, along with many others who are doing the same. Collectively our hope is that the revealed light becomes bright enough to dispel the darkness of corruption so it will stop. You can be part of that light by spreading the truth that you learn on our website, our FaceBook page and our YouTube Channel. Then share that truth with people in your internet community. Become a beacon of light in joining the many other lights shinning to rid the World of corruption! A journey of a thousand miles begins with a single step. Take the first step into the light NOW! Check out more on our website at www.CRBUZZ.com