With no evidence of a crime or proof of intent to commit a crime, ne "Rogue" Costa Rican criminal prosecutor, Mr.Luis Gerardo Martinez Zuniga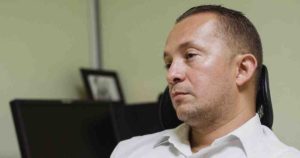 filed false criminal charges against residential beach homes project "Las Olas Beach Community" developer Mr. David Aven and project Marketing and Sales Director Mr. Jovan Damjanac for wetlands and forestry law violations.  When Mr. Martinez saw he would lose his first attempt at prosecution, he engineered a Mistrial.
Mr. Nestor Morea, US Investors Costa Rican criminal attorney and noted legal expert, testified at a December 2016 CAFTA hearing that Mr. Martinez failed to recognize the vast number of exculpatory documentary evidence between 2007 and 2011, including SETENA environmental permits, construction permits and Government reports all saying there were no wetlands on the Project site.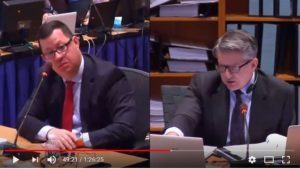 Mr. Morera stated there could be no intent to commit a crime since Mr. Aven had received a number of government reports and permits all saying there were no wetlands. However, with no evidence and no intent, Mr. Martinez filed criminal charges against Mr. Aven and Mr. Damjanac in November of 2011 for violating wetlands and cutting a forest. At the very same time, SETENA issued their 5th Government order, that clearly stated there were no wetlands on the Project site.
Mr. Martinez testified that he was in strict compliance with Costa Rica law. However, Mr. Martinez:
Failed to obey Costa Rica Law and comply with SETENA Resolutions issued in 2006, 2008, 2010 and 2011.
Failed to comply with Government studies issued in 2008, 2010, and 2011 all saying there was no wetland.
Failed to honor legitimate construction permits that were lawfully issued by the Government.
Mr. Aven and Mr. Damjanac were put on trial on December 5, 2012. When the trial was almost complete on January 15, 2013, at 11 AM when it was time for Mr. Martinez's to give his closing statement; he asked the judge for a continuance claiming there may not be enough time to finish. Mr. Aven opposed and ask that the trail be permitted to continue, but the judge granted the motion.
Just before the next hearing date the Judge called in sick claiming he had a problem with his left hand and was not able to attend the trial. There is ten-day rule in Costa Rica stating that if a trial goes more than 10 days between hearing dates the prosecutor can ask for a mistrial. On the 11th day, Mr. Martinez filed a motion for a mistrial and a new trial. Over the US Investor's objections, his motion was granted. Although that law was put in place to protect the Defendants against undue delay by the Government, for the first time, that law was used against defendants in a delay caused by the Government. By law Costa Rica was required to have two judges at the court the court house in case a judge got sick. However, there was only the one trial Judge, in violation of Costa Rica's own legal requirements. This was talked about a lot at the hearing by the arbitrators and we cover it in our videos that are on our website.
Two months later as Mr. Aven and another US Investor were on their way back from the Las Olas Project, an assassination attempt was made upon their lives. A motorcycle passed their car with two guys on it and fired 6 shots into the car blowing out the windows and narrowly missing both Mr. Aven and the other investor.
According to Mr. Aven, emails he received after the assassination attempt connected the assassination attempt to the problems he was having with the Costa Rica Government that said in part, "Gringo, you lucky, next time won't be so lucky.  Stop making problems for the Government and get out of country while you still can. Next time you won't be so lucky."  Both Mr. Aven and Mr. Morera requested protection from the Government, which was denied. At the insistence of Mr. Aven's family and other US Investors, he left the country in May of 2013.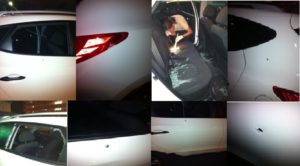 The US Investors then filed a lawsuit against the Government of Costa Rica for breach of CAFTA Treaty terms. The case became known as David Aven et el vs Costa Rica. That hearing was held in December of 2016 at the World Bank in Washington DC. The arbitration panel is still in deliberation and the US Investors are expecting a decision in the first quarter of 2018.
Mr. Damjanac was tried the second time in January of 2014. At that time Mr. Aven was in the hospital for a surgical procedure and couldn't be at the trail. Mr. Damjanac was found not guilty after the second trial. Although Mr. Aven provided letters from both his doctor and the hospital, stating he had surgery in January of 2014, the Costa Rica Government rejected that evidence and put out an arrest warrant for Mr. Aven for failure to appear for the second trial.
Mr. Martinez then engineered a referral from INTERPOL for a Red Notice 

to be put on mr. Aven based on a lie that he was wanted to serve a three-year sentence. Interpol initially Issued the Red Notice, but Mr. Aven's international case attorneys filed a complaint stating it was unjust.  After an investigation, INTERPOL rescinded the Red Notice and told Costa Rica that the INTERPOL referral did not meet their guidelines and they refused Costa Rica's request to re-issue it.
Mr. Morera testified that he knew of no other Red Notice being issued in Costa Rica for an environmental crime.  Mr. Aven testified that it would be like a guy stealing a candy bar at a 7-11 and not show up for a hearing, and the Government requesting INTERPOL to issue a Red Notice for his arrest. Mr. Aven said the Interpol Red Notice was only for serious crimes. Both Mr. Aven and Mr. Damjanac and many others believe this was clearly a corrupt action by Mr. Martinez as well as a human rights violation.  There were a lot of questions from the panel about this and we cover it fully in the videos posted on our website.